Our Racing Team & Sept 2022 update
---
Sam Biondo
We lost the patriarch of the Biondo Family, Sam, in August of 2021, but there is no doubt the family will carry on his winning traditions in both his '67 and '69 Firebirds, where it all started. There's no doubt that he's riding with us every lap we take down the track.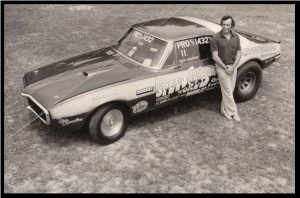 ---
Sal Biondo
Sal's has taken a bit of a step back from racing recently to crew for his son Dylan, but can be seen every now and then racing the iconic Stock Eliminator '77 Firebird up at Numidia Dragway along with the DiMino family's S-10 or Cutlass. After the recent acquisition of Sam's old "Gray Ghost" '67 Firebird, we expect to see Sal back on track a bit more frequently than in the past couple years.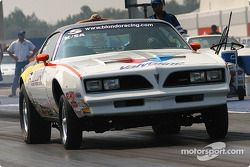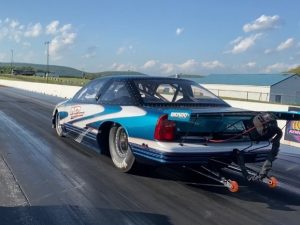 ---
Peter Biondo
Pete's plans are to tend host and promote the Spring Fling series throughout the year, which makes it's stops at Galot Motorsports Park, Las Vegas Motor Speedway, National Trail, and Bristol. Throughout the season Pete can pop up at various big dollar bracket races, but makes most of his bracket racing stops at Numidia Dragway where he recently picked up wins at both Numidia 150 races this year. Pete's son, Saverio, has also taken up junior drag racing and we could not be more excited to see what his future holds! Check out The Flings website here! Bracket Races | Home of the Spring Fling and Fall Fling events.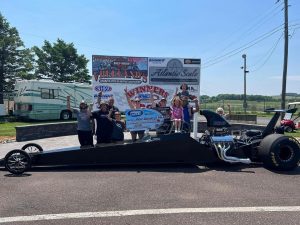 ---
Dylan Biondo
After retiring from junior dragsters, Dylan Biondo has been in a handful or different cars from the family stock eliminator Firebird to Sammy's '69 Firebird, the DiMino S-10, and Peter's Dragster. After collecting a few wins in both the street and pro categories at Numidia, Dylan has been knocking on the door for his first win in Super Pro, most notably picking up a runner up at the 2022 Independence Showdown 20K at Numidia earlier this year. On top of working at Biondo Racing, Dylan can be found at The Flings helping out with photos and social media.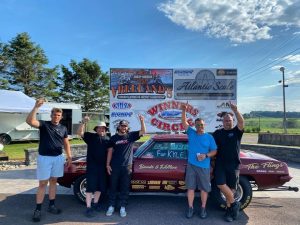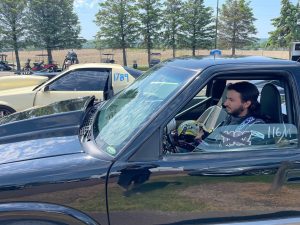 ---
Emily Biondo
Emily Biondo coming soon.
---
Rich Schreiner
Rich and Christa have taken their talents to the water and on any given weekends can be found competing in a variation of fishing tournaments with his wife, Christa, on their Five Alive Bassmasters fishing team.
---
Employee Racing Stats
SAM BIONDO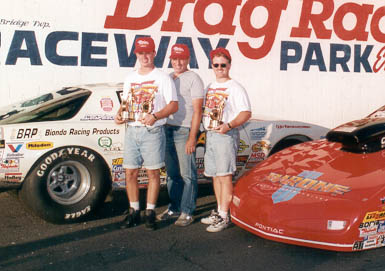 NHRA RACING RECORD
2002 Matco Tools Supernationals Super Stock Winner
2 Divisional Event Wins
BRACKET RACING RECORD
8 Track Championships at Englishtown, NJ.
Over 150 wins at various Bracket events in 30 different cars.
1988 36 Round Win Streak, which included 9 tough and highly competitive rounds in Bradenton, Florida for a $5000.00 win.
AWARDS
Sam was inducted into the Division 1 "Hall of Fame", January 15, 2000.
SAL BIONDO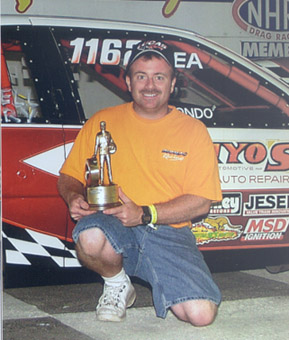 Track Record 1986 – Present
NHRA RACING RECORD
34 NHRA National Event Finals with 18 wins
48 Lucas Oil Event Finals with 28 wins
2012 #6 in Competition Eliminator World Points
2012 Competition Eliminator Division Runner up
2011 #2 in Competition Eliminator World Points
2011 Competition Eliminator Division Champion
2010 #5 in Super Stock Eliminator World Points
2010 #6 in Competition Eliminator World Points
2009 #4 in Competition Eliminator World Points
2009 Competition Eliminator Division Runner up
2008 #8 in Competition Eliminator World Points
2006 #2 in Competition Eliminator World Points
2006 Competition Eliminator Division Champion
2003 #10 in Competition Eliminator World Points
2003 #9 in Stock Eliminator World Points
2002 #9 in Super Stock Eliminator World Points
2002 #5 in Stock Eliminator World Points
2001 #9 in Super Stock Eliminator World Points
1999 #5 in Super Stock Eliminator World Points
1996 #9 in Competition Eliminator World Points
1995 Competition Eliminator World Champion
1994 #4 in Super Stock World Points
1994 Super Stock Division Champion
1993 #2 in Super Stock World Points
1992 Division 1 ET Champion in Super Pro
1992 Super Stock Division Champion
1992 #4 in Super Stock World Points
IHRA RACING RECORD
BRACKET RACING RECORD
1986-1998 Approximately 60 wins and 15 Runner-ups at various bracket events driving 15 different cars
1987, 1988, 1990 Street Eliminator Championships
AWARDS AND ACCOLADES
2008 – (June) $10,000 Stock / Super Stock Winner
2008 Competition Eliminator "JEGS" Sportsman All-Star Winner
2007 Competition Eliminator "JEGS" Sportsman All-Star Winner
1995 Division 1 "Driver Of The Year"
1995 Super Stock TRW Sportsman All-Star Winner
1995 Car Craft Magazine Comp Eliminator "Driver Of The Year"
1992 Division 1 "Bracket Driver Of The Year"
PETER BIONDO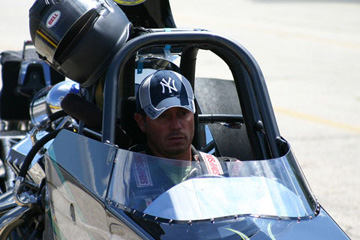 Track Record 1988 – Present
NHRA RACING RECORD
78 National Event Finals with 52 Wins
77 Divisional Event Finals with 58 Wins
13 Time Division 1 Champion
2011 #1 in Super Gas World Points
2011 #2 in Super Stock World Points
2011 #2 in Super Gas Division 1 Points
2007 #2 in Super Stock World Points
2007 #2 in Super Stock Division 1 Points
2007 #2 in Stock World Points
2007 #3 in Stock Division 1 Points
2006 Super Stock World Champion
2005 Stock World Champion
2006 Super Stock Division Champion
2006 Stock Division Champion
2005 Stock Division Champion
2005 #7 in Super Stock World Points
2003 Super Stock World Champion
2003 #4 in Stock Eliminator World Points
2003 Super Stock Eliminator Division Champion
2002 #2 in Super Stock Eliminator World Points
2002 #4 in Stock Eliminator World Points
2002 Stock Eliminator Division Champion
2001 #2 in Stock & Super Stock World Points
2001 Super Stock Division Champion
2000 Super Stock World Champion
2000 Super Stock Division Champion
1999 #3 in Stock & Super Stock World Points
1999 Stock Eliminator Divisional Champion
1997 Division 1 ET Champion in Super Pro
1997 Super Comp Division Champion ·
996 Super Stock World Champion
1996 Super Stock Division Champion
1995 28 Round Super Stock Win Streak
1994 Super Street Division Champion
1993 Super Street Division Champion
IHRA RACING RECORD
BRACKET RACING HIGHLIGHTS
2010 Winner $25,000 Atco Mega Bucks AAA Summer Shootout August 2010
2010 Jegs US OPEN $20,000 Winner June 2010
2009 $22,000 winner Ultimate Gambler Las Vegas Motor Speedway
2009 Bradenton 5-Day Overall Points Champion
2009 Bradenton "Day 3" $10,000 Win
2008 $42,000 Winner Ultimate Gambler Las Vegas Motor Speedway
2008 Vegas Racetech/ Madcap 64 car $500 to enter shootout R/U which won a new 555 Madcap Motor
2008 Memphis Million Weekend/ 64 car $1000 to enter shootout WIN winning a New American Dragster, New 565 Reher & Morrisson Motor, Tci trans and converter
2008 $25,000 winner Atco Mega Bucks AAA Summer Shootout August 1, 2008
2008 Jegs US OPEN $10k winner and $20k runner up June 13 & 14, 2008
2007- "Atco Race For Dragster" Winner
2007 Bradenton "Day 2" $10,000 Win
2007 Winter Series Top 5 Finish in Points at both Bradenton and Moroso
2007 Ultimate Gamblers/ Madcap Race for Motor- Las Vegas Win
2007 Ultimate Gamblers Race Las Vegas- R/U taking home $20,000
2006 Atco/ Mitchell Series Points Champion
2006 Atco Super 20K Weekend Points Champion
November, 2005 "Moroso 5-Day", Day 1, $15,000 winner
November 2005 "Bradenton "Day 4" $5,000 winner
November, 2004 – "Moroso 5-Day", Day 5, $10,000 Winner
November, 2004 – Bradenton "Day 1" $10,000 Winner
November, 2001 – "Moroso 5-Day" Overall Points Champion
August, 2000 – $50,000, $10,000, and "Dragster Race" winner all in one weekend at Atco Raceway's "Tom Stalbas AA Auto Salvage $200,000 Super Bucks weekend"
May, 2000 – $50,000 winner at Cecil County Dragway's "Mega Buck Madness" Race
1993-2008: Won 14 – $10,000 to win Bracket Races and 14 – $5000 to win Bracket Races
1997 Super Pro Bracket Finals Champion
1992 Winner of the Race of Champions – Bracket Finals
1992 Winner – Super Pro Track Champion
1991 Winner – Super Pro Track Champion
1990 Won 34 Straight Rounds
1990 Winner – Super Pro Track Champion
1990 Street Eliminator Championship
1989 Street Eliminator Championship
AWARDS AND ACCOLADES
Six Time US Nationals Winner
July 2010 – Peter was voted #6 of the "Best Sportsman Driver of All Time" by NHRA (the top 5 were Alcohol Dragster and Funny Car drivers). He was also voted the Overall Top NHRA Sportsman Driver of All Time within the categories ranging from Super Street to Comp Eliminator
2007 Won 28 Straight rounds in NHRA Stock Competition
2006 Division 1 Driver of the Year
2005 Division 1 Driver of the Year
2003 Division 2 Driver of the Year
2003 Super Stock "JEGS" Sportsman All-Star Winner
2001 Super Stock Federal Mogul Sportsman All-Star Winner
2000 Division 1 "Bracket Driver Of The Year"
1999 Division 1 "Driver Of The Year "
1997 Division 1 "Bracket Driver Of The Year"
1996 Division 1 "Driver Of The Year "
1996 Won 28 Straight rounds in NHRA Super Stock Competition
1996 Car Craft Magazine's Super Stock Driver Of The Year
1990 Won 34 Straight Rounds at Englishtown